California is known for big cities like San Francisco and Los Angeles, but there are hidden treasures in this sunny state that are just as incredible as its bigger, bustling cities — if not more. Carmel-by-the-Sea is one of them. Located on Monterey Peninsula, this charming, small seaside town is known for its beautiful architecture, fairytale cottages, incredible beaches, crystal-clear water, and natural wonders.


Carmel might be tiny, but it more than makes up for its size with its proximity to white, sandy beaches, state parks, and stunning views. Here are a few of the best ways to get outside and enjoy Carmel's stunning landscape.
Stroll down Ocean Avenue
Just a short walk from Carmel's scenic coastal sights is Ocean Avenue, the main road leading from the city's quaint downtown to its renowned beaches. Enjoy a cooling sea breeze as you walk the main strip. Trees are planted alongside the sidewalk, providing convenient shade on warm days as you pass by numerous local boutiques and renowned eateries, many of which are designed to look like the fairytale cottages that reside inside the city. As you walk, you'll find an impressive display of plants, including beautiful arrangements of blooming flowers and succulents.


If you're looking for an outdoor dining experience, Ocean Avenue provides many options to choose from.
Grasing's Restaurant
has a spacious patio complete with twinkling lights and vibrant greenery to enhance your eating experience. While you enjoy the salty air, consider sipping on a glass of wine from the restaurant's exclusive wine list or enjoy delicious food entrees like grilled Pacific swordfish, Jidori chicken breast, and wagyu New York steaks from the
menu
. If you're a coffee-lover, you'll enjoy sitting down at Carmel Coffee and Cocoa Bar in their outdoor area with a mocha, latte, or cappuccino.
While the food is fantastic, the boutiques and vendors set up along the strip are just as wonderful. Purchase a new bathing suit, sun hat, or sunglasses and walk along Ocean Avenue until you reach the sea. At Carmel, you can have world-class cuisine, shopping, and views of the sea all in one, making this the perfect place to spend the day.
Enjoy one of Carmel's beautiful beaches
After a long, hard week at work, most people wish they were lying on a beach somewhere, enjoying beautiful water and sandy beaches. In Carmel, you're just a quick walk or drive from your stunning
Carmel home
to the very thing most dream about. Grab your sunglasses, sunscreen, and your favorite swimsuit, and spend the day soaking up the California sun.
Soak up the sun at
Carmel Beach
while you watch surfers take on the waves. If you're a surfer yourself, head out on your surfboard and join them! If you're not looking to get wet, fret not. Building sandcastles, reading books, and eating picnic lunches on the sand are all relaxing activities on the shore. Nestled against the sand at this particular beach is the Scenic Bluff Path, a gravel trail that meanders through lush gardens and cypress trees. Head further out, where trail goers can see views of Carmel's multiple beaches, including the famous Pebble Beach and Carmel River Beach.
If you're an avid bird watcher or photographer, consider Carmel River Beach for a fun day in the sun. This mile-long stretch of beach boasts beautiful sand and water like Carmel Beach, but there's one feature that elevates
Carmel River Beach
to an entirely different level: its bird sanctuary nestled inside a lagoon. There you'll find a wide array of birds, including waterfowl, and all-encompassing views of the Monterey Bay National Marine Sanctuary.
If the slow, relaxing pace of the park doesn't suit you, you'll be pleased to know that Monastery Beach and its prime scuba diving opportunities are located inside the park. If you're not an experienced scuba diver and would like to become certified, centers like
Aquarius Dive Shop
are located nearby that provide classes. It's never too late to experience the ocean's deep water right off of Carmel's shores.
Visit Point Lobos State Natural Reserve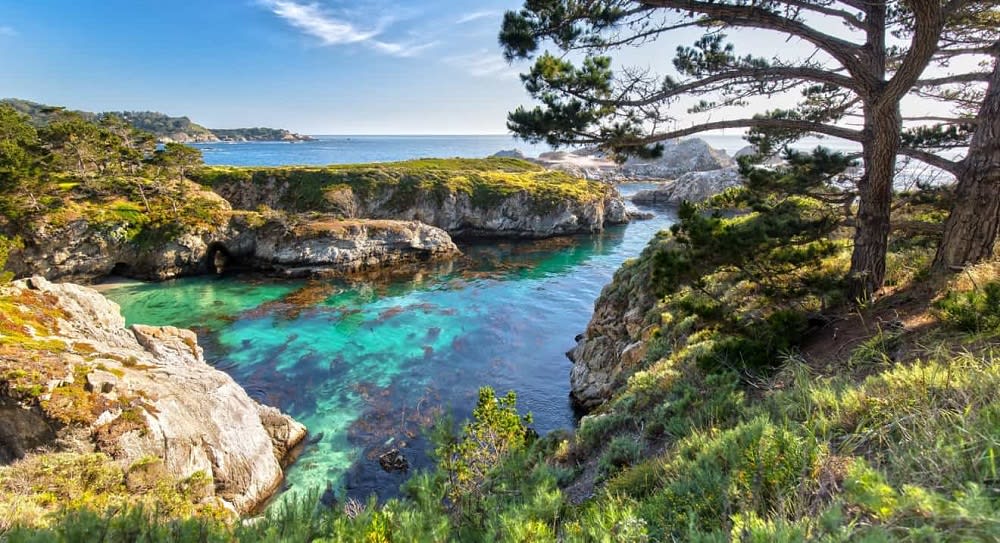 Picnic lunches near rocky cliff faces and beautiful water. Incredible photos of sunrises and sunsets along the horizon. Wildlife sightseeing, including seabirds and marine life. Rich history. Trails that lead through sprawling meadows. Scuba diving. These are just some of the things you can enjoy at
Point
Lobos State Natural Reserve
.
Nestled along Carmel's exclusive coastline, this five-mile natural reserve is often considered the "crown jewel" of California's state parks for its heart-stopping beauty, an abundance of wildlife, and outdoor recreational activities like diving and hiking. Thousands of seabirds make the reserve their home and California sea lions, which you can often spot out on the rocks. Those with a knack for history will be interested to know that the reserve boasts a whaler's cabin built by Chinese fishermen in the 1850s. Today, the cabin is a cultural museum, perfect for those who want to commemorate Carmel's rich historical past.


Point Lobos State Natural Reserve's boundaries extend off the coast to include vibrant, full-of-life marine habitats like the Monterey Bay National Marine Sanctuary. Experienced divers will find colossal kelp forests and a wide range of marine life, including harbor seals, sea otters, sea turtles, dolphins, and more right off Whalers and Bluefish Coves. If you'd like to get up-close and personal with the beautiful marine animal and plant life that inhabit Carmel's waters but aren't scuba certified, no worries. Snorkeling is also available inside the reserve's natural coves, so there are plenty of opportunities to experience the beauty just below the glistening waves.
Explore Carmel's fairytale cottages
Carmel-by-the-Sea is like walking into a fairytale, so it's no surprise that there are fantastical cottages scattered across the small town. Their whimsical and unique architecture makes for incredible pictures and backdrops. Many feature vibrant, floral landscaping, pitched roofs, and paned windows inspired by famous English country cottages.


After you've spent the day shopping on Ocean Avenue, grab a map at the
Carmel Visitor Center
and begin your tour. Your map will provide you with the location of every storybook cottage in Carmel. As you're winding your way through town to each cottage, make sure to take the time to embrace and admire the town's hidden beauty. You'll find secret passageways, soothing gardens, and impressive courtyards perfect for pictures if you look hard enough.
Hike the sprawling regional and state parks
As if Carmel isn't impressive enough as it is, this small town is also home to several beautiful parks that are either a quick drive from the coast or nestled directly against the sandy shore.


Located in Carmel Valley,
Garland Ranch Regional Park
is home to a variety of diverse landscapes and wildlife and an array of trails perfect for hiking, horseback riding, and jogging. The trails will lead you through stunning views of meadows, thick woodlands, and canyons teeming with flora and fauna. Enjoy a relaxing walk alongside Garza Creek under the shade of oak, sycamore, and maple trees.
History buffs and naturalist fanatics will be pleased to know that the park houses many cultural remnants of the past, including livestock paths, hunting remains, and natural ponds and springs. Be sure to keep an eye peeled for these incredible pieces of history and nature as you wander through Mother Nature.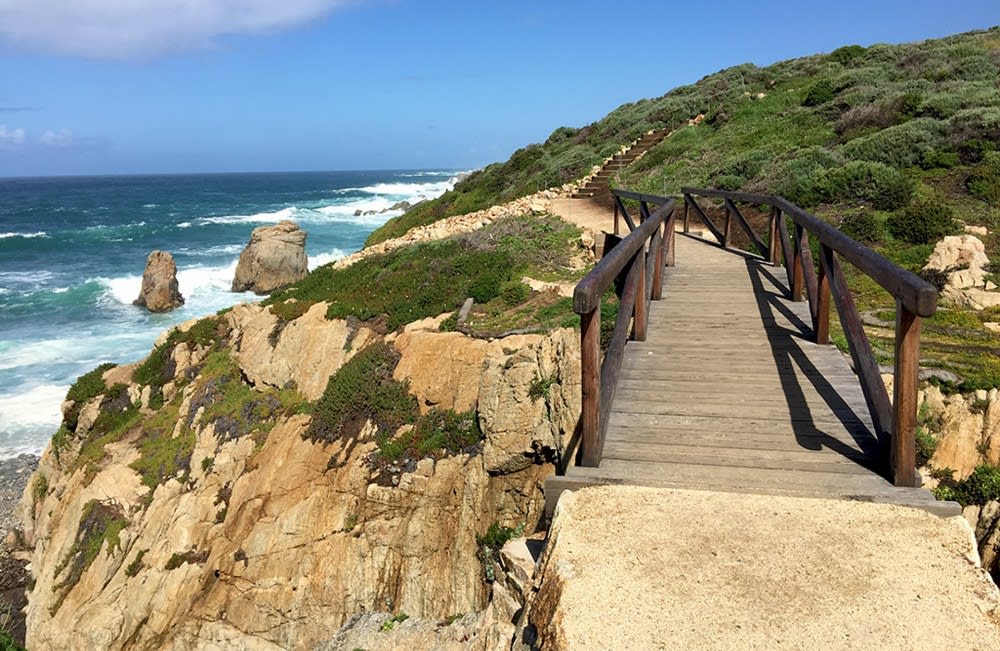 Photo courtesy of Garrapata State Park
If you're looking for a park with a waterfront feature,
Garrapata State Park
is a beautiful option just minutes from your
Carmel home
. This sprawling state park has the best of both worlds: two miles of white, sandy beaches and trails that lead into thick redwood thickets with views of the Saint Lucia Mountains. Hike alongside the town's beautiful coastline as you climb 50 feet to the top of a hill, where you'll see breathtaking views of the crystal blue water below, or spend the day spotting sea lions, harbor seals, and sea otters as they swim along the town's coastal waters.
Sunsets here are absolutely life-changing, so grab a bottle of wine and spend the evening on the beach as you take in the golden hues of the sun dancing across the water's surface before it dips below the horizon.


In Carmel, life is about living in the moment and enjoying the beauty of nature. This coastal town is a one-of-a-kind experience that you'd be hard-pressed to find anywhere else, so it's no surprise that its housing market is booming. Carmel-by-the-Sea is the perfect place to settle down or purchase a vacation home with its upscale ambiance, beautiful architecture, and incredible views.


For a professional, prompt, and easy home-buying experience, look no further than
Carmel Coast Realty
! With experienced realtors and a well-qualified financial officer,
Joseph Sennish
is bound to find the ideal home for you. Spend a moment glancing at the
testimonials
full of praise from clients, but be sure to contact them soon before your dream home is off the market!