The coastline near Carmel-by-the-Sea feels like both an oceanfront wonderland and mountain escape. In Carmel, you can enjoy life at a slower pace, without overpopulated neighborhoods, roads, or amenities. The relaxed lifestyle of Carmel attracts affluent residents, tourists, and a vibrant community of artists and galleries. The Carmel River flows from the Santa Lucia Mountains to Carmel, and the famous Pebble Beach Golf Course calls the Carmel coastline home. Point Lobos National Park is also nearby—a large, rare stretch of headlands, tide pools, and forest.

Homes for sale in Carmel have increased in price 12% over the last year. They're selling almost twice as fast as last year, with some homes selling for 1-2% over list price. While the Carmel real estate market is still definitely a seller's market, it isn't as competitive as many other Californian residential markets. This is good news if you're looking for investment property, a second home, or a primary home in the area. With interest rates reaching historic lows, now may be the time to take advantage of the Carmel area's real estate market.

Below are the six best Carmel coast communities for real estate investors to research with the help of a local realtor.
Del Mesa Carmel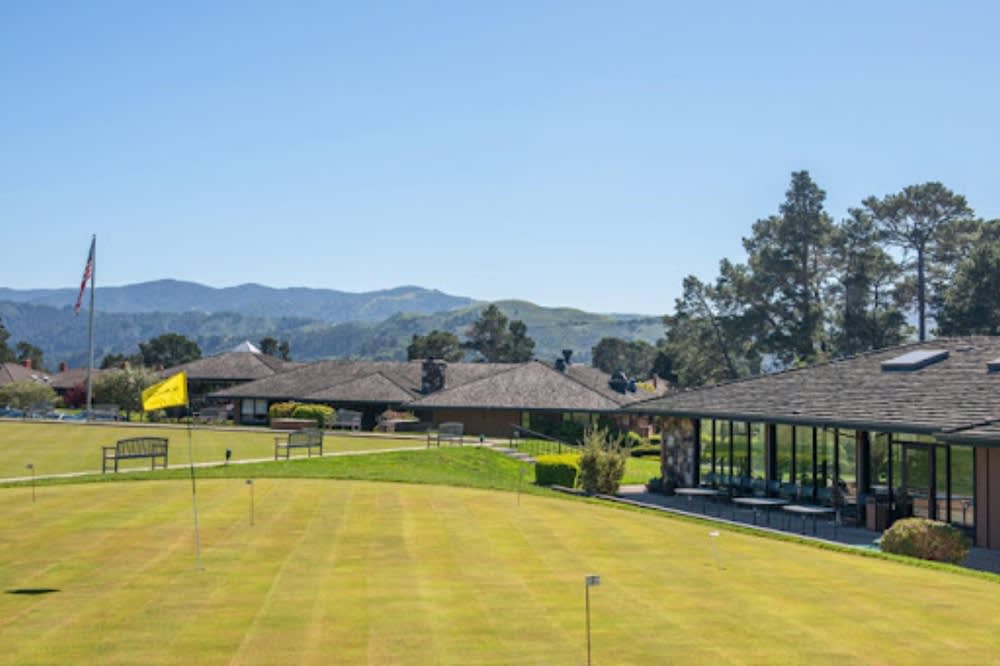 Del Mesa Carmel
is a gated community with 289 condominiums catering to a retired lifestyle. Carmel Valley condos are available in six different floor plans starting at 1,000 square feet for one-bedroom units. Two-bedroom units are up to 1,600 square feet with two bathrooms. Residents can enjoy their own personal garden plot to grow fruits, vegetables, and flowers. Del Mesa Carmel also has a putting green and a full-sized lawn bowling green. Residents—whether they're playing or not—enjoy the camaraderie and competition of the common areas. The fitness center has a large pool and spa, and there's a full-sized art center available for residents and guests. Walking trails connect to Del Mesa Carmel with Jack's Peak Park and Roach Canyon Park, providing miles of gorgeous trails to explore.
High Meadows
High Meadows is a neighborhood located above Carmel-by-the-Sea. Carmel's condos in this area have views of the valley, the Santa Lucia Mountain range, and the bay. This Carmel neighborhood features single-family homes, townhouses, and a 24-unit condominium complex. Community amenities include a swimming pool and tennis court, and each of the condos has a fireplace and two-car garage (and at least one of the complexes features condos with vaulted ceilings). The townhomes are two stories with a fireplace and garage. The single-family homes in the neighborhood have two-bedroom and three-bedroom homes with two baths. The neighborhood is well-placed for families with school-aged children, as it's close to
Stevenson Private School
.
Hacienda Carmel Community Association
Hacienda Carmel
Community Association has 300 condominiums along the Carmel River, just five miles from Monastery Beach. All units include an outdoor patio and open floor plans. The smallest homes for sale in Hacienda Carmel are 560 square foot studios with one bathroom, while the largest is 1,300 square feet with two bedrooms and two bathrooms. Amenities cater to the retired lifestyle and include a swimming pool, fitness room, art room, sewing and crafts area, and a woodworking shop. The community's athletic options include bocce ball, lawn bowling, and ping pong.
Carmel Valley Ranch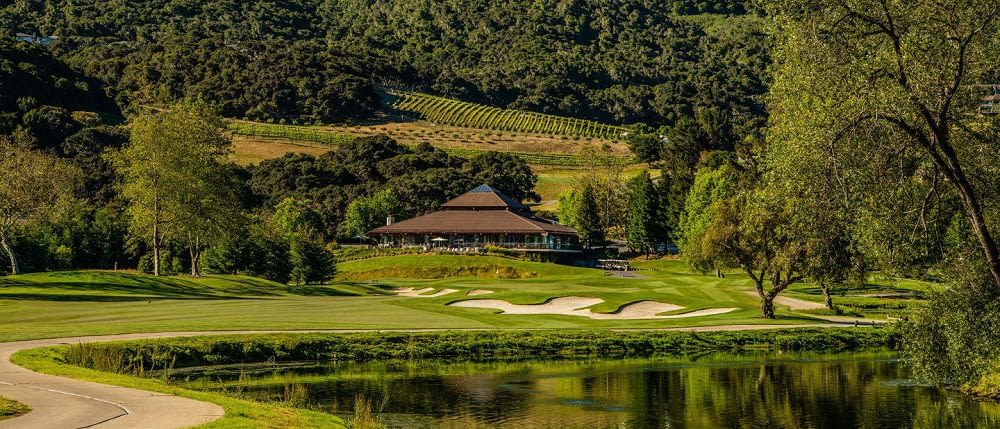 Located on the sunny side of the Monterey Peninsula,
Carmel Valley Ranch
is one of the top resorts in Northern California and includes three condominium complexes. The ranch provides opportunities to ride horses, mingle with animals, and tend honeybees. The community has a vineyard and organic garden that are beautiful places for a daily walk, as well as an 18-hole golf course for residents and travelers staying at the resort. They recently opened The Market & Creamery, with two interactive culinary spaces. Carmel Valley Ranch condos have access to their own pool and fitness center in each of the condo complexes on the ranch.
Carmel Rancho
Carmel Rancho is a neighborhood of townhomes within the Rancho Canada Golf Club. It also has the Arroyo Carmel Home complex with 92 condominiums. Arroyo amenities include a pool, a small lake, and tennis courts. Two-bedroom or three-bedroom units are available, and all feature fireplaces and either a carport or garage. The property has 36 championship holes between two golf courses, with one course on the east side of the property and one on the west. Many homes for sale in Carmel Rancho have lake and mountain views. The
Crossroads Carmel
has over 70 shops within walking distance of Carmel Rancho. Pebble Beach and Monterey Beach provide gorgeous beach access (and more golf) close by.
Downtown Carmel Valley condos
The Chimney's condominiums are named after their remarkable brick chimneys, and they provide residents with an exciting downtown lifestyle in Carmel. They have eleven residencies available, each with two bedrooms and two baths. Some units have ocean views, patios, and balconies. The Chimney is located near Mission and Junipero.

The condominiums at Carmel Chambers are recently updated and offer an elevator, parking garage, and storage. The residencies are two-bedroom, two-bathroom units with 1,285-1,535 square feet.

Del Mission Court is in the heart of downtown at Mission and Third Street, where you can walk anywhere in Carmel with ease. Their twelve, one-bedroom units include underground parking and a laundry room.

Pine Terrace occupies the same area on Mission and Third Street. They have nineteen condos with garages, a fireplace, and balconies. Sizes start at 822 square feet for some one-bedroom units and go up to 1,400 square feet for some two-bedroom, two-bath units.
Shopping homes for sale in Carmel?